CBD for Fitness: An Interview With a Bodybuilder
The rapidly growing popularity of Hemp CBD for both anxiety and pain relief has stormed the nation. Millions of people are taking CBD daily, and many of them are even giving it to their pets. But what else can CBD be used for? We sat down with 28 year old bodybuilder Zoe Rice, who uses CBD every day, before, during and after her training and workouts. Zoe has been taking fitness seriously for the past 5 years; she began competitive weightlifting in 2017 and began the process of competitive bodybuilding in 2018. She works out daily, doing 45-90 minutes of lifting followed by 30 minutes of cardio. While some bodybuilders use performance enhancing drugs in addition to traditional supplements such as Creatine, Beta-Alanine and Branched-Chain Amino acids, Zoe is a believer in natural and herbal supplements. In the past she has used tumeric and ginger based substances but noticed reduced gut health and digestive issues as a side effect. In 2015 she got her medical marijuana card and began using THC products which she found helped her sleep better, and reduced muscle tension and stress during and after her workouts. Zoe first learned about CBD a few years ago, but had not tried it until she was in a motorcycle accident in 2016, which resulted in nerve damage to her left knee and a badly torn quad muscle. After her accident, Zoe began taking CBD tincture and applying CBD salve to her left leg. She made a full recovery in 4-6 weeks without any physical therapy. Zoe attributed her speedy recovery to her regular use of CBD, and began using it to help before, during, and after her workouts.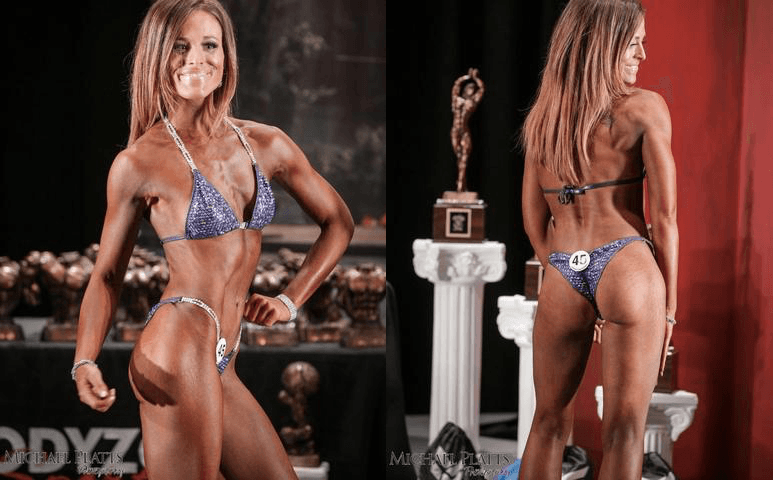 While Zoe has tried several other brands of CBD products she stated that she "prefers Pot and Pan products because seems to be more effective producing better results." she says Every morning Zoe takes 30 mg of Pot and Pan CBD tincture. Prior to her workout, she applies Pot and Pan CBD salve to achy and tense muscle groups that typically bother her during and after lifting, typically her shoulder, lower back and glutes. Five to ten minutes after application she notices her muscles relaxing and increased blood flow to those areas. "The increased blood flow allows me to have a better workout. I am less tense during the workout and i don't get as sore after," says Rice. On gym days that she pushes extra hard Zoe will sometimes apply salve mid workout as well. Good sleep is essential for muscle growth and recovery. In the evening Zoe takes another 30mg of CBD tincture, which she says helps her sleep more deeply. "Sometimes during competition I get nervous, and CBD helps kill those nerves," claims Rice.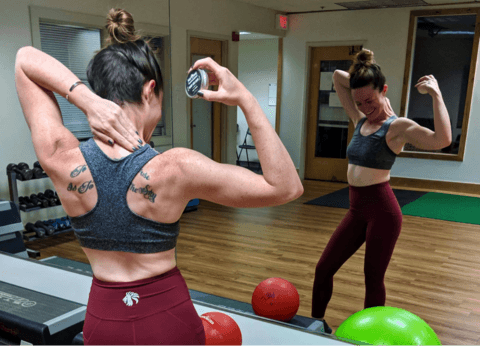 While CBD and THC are not considered to be performance enhancing drugs they maximize recovery, reduce stress, and help athletes outside of the gym. Zoe recommends CBD to anyone who is thinking about taking their fitness to the next level.
Whether you are a long distance runner, avid mountain biker or just your average gym rat Pot and Pan CBD may help take your workout to the next level! If you are thinking of using CBD to benefit your fitness regimen make sure to check the regulations to see if CBD is allowed in your sport.
You can follow Zoe Rice and bodybuilding journey on Instagram @Z_roar
- Tara
BACK TO ALL BLOG POSTS