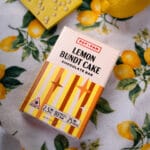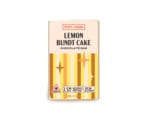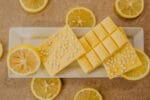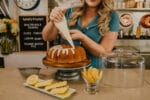 Chocolate Bars
Lemon Bundt Cake
Are we leaning in to the fact that the bundt might just be America's most well known cake pan? Are sheet pans this fun?? Exactly. So close your eyes and your mind will take you to eating that just baked tart-oozinglycitrous-buttery lemon bundt cake right now. Mmmmm.
A homemade blend of Belgian white chocolate, lemon and vanilla bean – sprinkled with crisp pearls to remind you of the classic dessert. 1 bar, 10 pieces.
$

32
2.5mg per piece
10 pieces
25mg per package
Don't Nibble Nervously.
Bite Boldly. Savor Joyfully.