The Benefit of Becoming a Medical Marijuana Patient if you Live in Maine
2019 is a year of change for the Maine Medical Marijuana Program (MMMP), as well as a change in regulations for the sale of CBD, which is why now is a better time than ever to get certified as a Medical Marijuana Patient.
You may have heard the recent news surrounding the sale of CBD edibles in Maine. CBD food product sales have been declared illegal in the State. While many stores continue to sell CBD, it is only a matter of time before they get notified by the State to pull the products from the shelves. Maine Governor, Janet Mills, is currently working on a Bill for legal CBD sales in the State. In the meantime, how and where are we Mainers supposed to get the CBD that has been benefiting our daily lives for the past weeks, months or even years? CBD products are still available to Medical Marijuana Patients. With a valid card, you can purchase them from a large number of caregivers, dispensaries, and delivery services.
While CBD is great because it does not get you high, many users admit that when paired with THC, the medicinal benefits of CBD are increased. This is an example of the Entourage Effect, a synergy between cannabinoids and terpenes found in the cannabis plant, in which the effects are enhanced (for more info on the entourage effect check out our Blog post: The differences between Hemp CBD oil and Hemp Seed oil, and how they differ from Marijuana. Previously, before recent changes to the MMMP, Patients had to designate a single caregiver or dispensary to grow, process, and sell them their medicine. This model worked for the first 10 years, but it also greatly limited the variety of cannabis products available to the consumer. The new regulations that went into effect December 15, 2018, allow for caregivers and dispensaries to sell to any patient instead of the only those who are their designees. Caregiver storefronts, dispensaries and delivery services are popping up all over the state and are open to business from any patient. The product choices are unlimited, and the pricing is competitive. By getting a medical card in Maine, you can now purchase any product as if you were in Colorado, Washington, California or any other recreational state. No longer do you have to go into a stuffy living room of your weed dealer cluttered with pipes, bongs, and ashtrays. Nor do you have to sit in a parking lot of your local grocery store waiting for your weed guy to get there. Now finally in Maine you can feel like a kid in a candy store!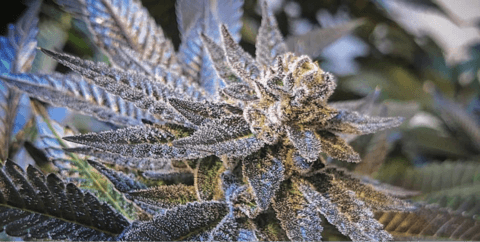 Where and How to get your Medical Card
Medical cards are easy to obtain, and there are numerous places around the state to get yours. The appointment for certification typically takes about 30 minutes and costs between 100 and 200 dollars depending on where you go. There is a long list of qualifying conditions, including Cancer, HIV/AIDS, Glaucoma, Hepatitis C, Crohn's Disease, Amyotrophic Lateral Sclerosis, Nail-Patella Syndrome, Alzheimer's Disease, Cachexia or Wasting Syndrome, Severe Nausea, Irritable Bowel Syndrome muscle spasms including Multiple Sclerosis, Seizures including Epilepsy, and Post-traumatic stress disorder (PTSD) and Chronic Pain.
Even if you don't experience any of these conditions, you probably still experience pain, whether it's from an old sports injury or recurring lower back pain. Everyone feels pain on different levels and in different ways and pain is the most common, and "easiest" condition with which to qualify. These doctors want to write you a certification, they want to help you obtain natural alternative treatment through cannabis, and all you have to do is ask. Maine has many doctor's offices writing medical marijuana certifications. Three of our favorites are Integr8 Health (Falmouth, Manchester) , Canna Care Docs (Biddeford, Winthrop and Bangor) and Green Gnome Holistic (Forest Avenue Portland, right across the street from Pot and Pan). Weedmaps.com is a great online source for finding other doctors offices around the State of Maine that are currently writing certifications. Call to set up your appointment today!
Where to get your Cannabis Products
Once you have your Medical Card it is time to start shopping. Weedmaps is a good place to start in order to find dispensary storefronts and delivery services in your area. You can search by location, available products or company name. When you visit a dispensary, or call a delivery service, do not be afraid to ask questions. The staff should be experienced and knowledgeable about the products offered, and will be happy to assist and answer any questions you may have. There is a wide variety of cannabis products to choose from. Smoking flower is the most common means of ingestion but edibles are popular for those who want to avoid smoking, or want something fun and delicious. Vape cartridges are discreet, convenient and easy for on the go. CBD products are great for pain and anxiety without getting you high and concentrates are available in multiple forms for those who take getting high seriously. Finding the right product for you is as simple as asking your cannabis source, and trying it for yourself.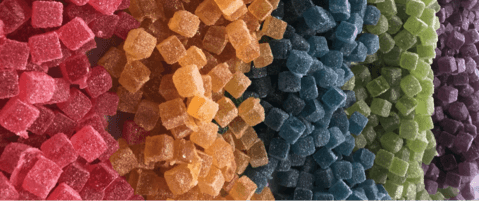 Whether you are new to cannabis and want to start trying CBD or THC products, use CBD daily, or, are a frequent cannabis user and want some more variety, getting a Medical Card will help you obtain the products you desire.
- Tara
BACK TO ALL BLOG POSTS